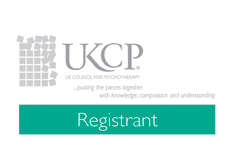 Get in touch.
Because many people (quite rightly) have no idea what counselling will be like Richard Simpson Therapy offers you the opportunity to find out. Therapy is all about the relationship. Let's face it... we have no idea if we'll get on with someone or not until we try. That's why the first session is solely about you meeting the counsellor and talking about the issues you want to bring. This initial counselling session is without any obligation, and of course, totally confidential.
In this session you'll have an opportunity to meet your counsellor and see how they work. By the end of the session you'll have a pretty good idea whether they're right for you or not. Don't worry if you think they're not! Richard Simpson Therapy will be happy to suggest another counsellor if you feel that they're not right for you. And be assured that if a counsellor thought that the issues you brought were outside of their area of competence they would always refer you to someone who would be more adept and suitable. We work to a very rigorous code of ethics. Trust your instincts.
If you'd like to have the space to look at your issues, or discuss your problems, then call Richard at Richard Simpson Therapy to arrange an initial assessment session.
Richard works both in Brighton and North London. To contact him in the first instance please call:
07885 220872
. Or email him at
richardsimpsontherapy@gmail.com
at the link below.
"We don't see things as they are... we see them as we are."
If you've read this far maybe you should give us a call.